Online baby registry made easy
Create your online baby clothing registry now and get your first contribution from UpChoose!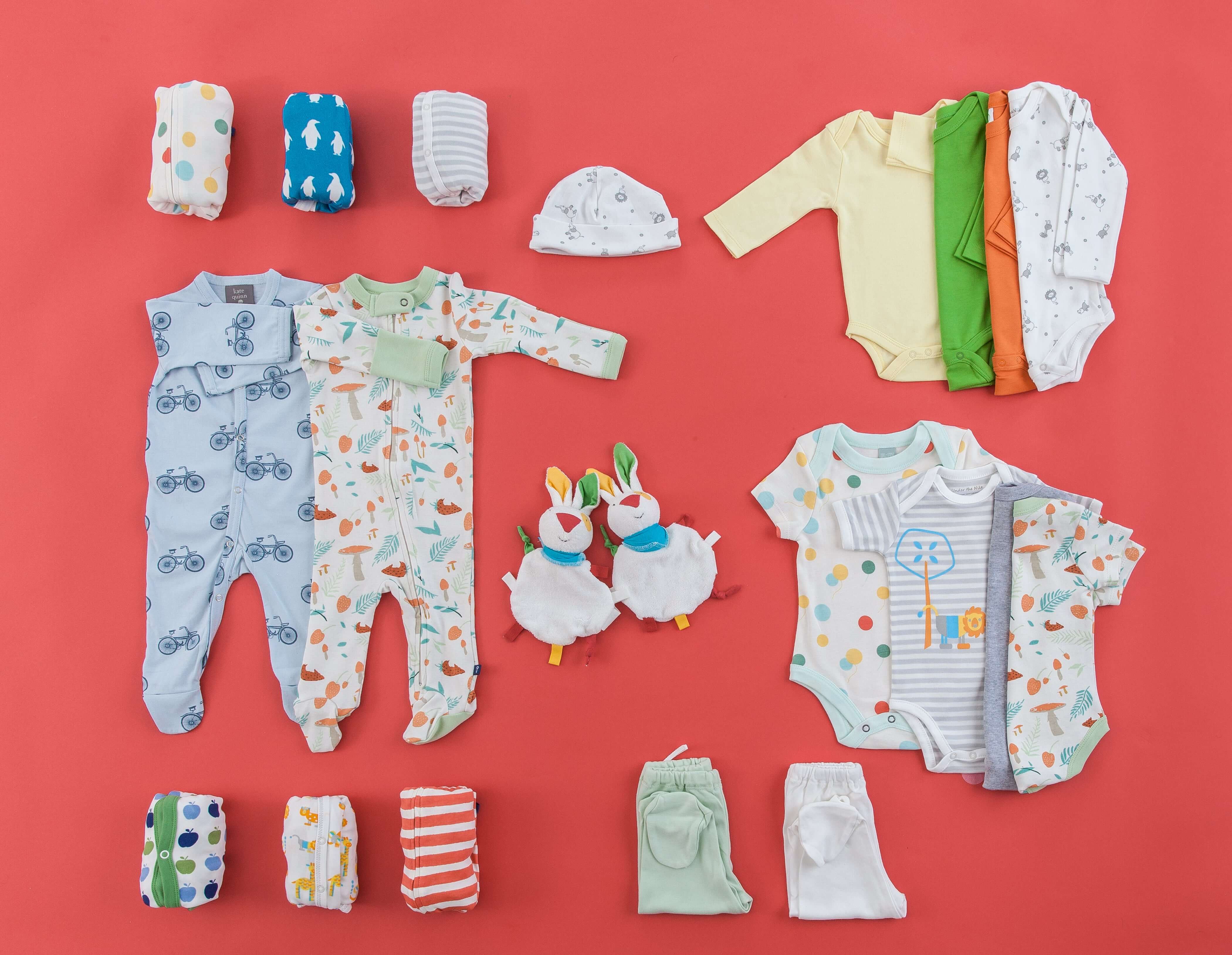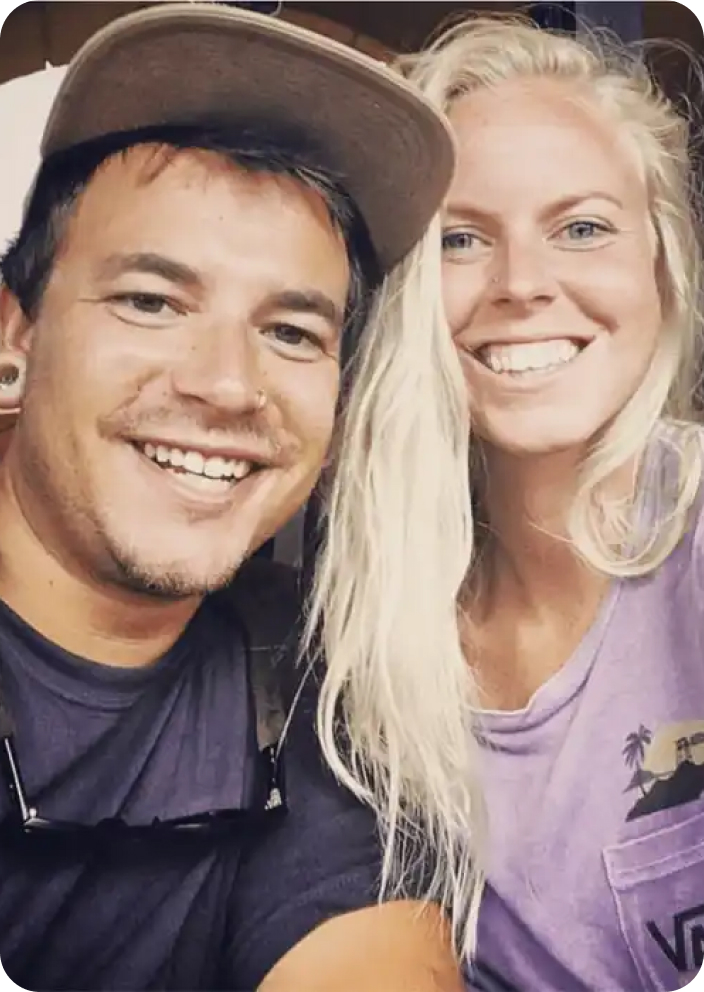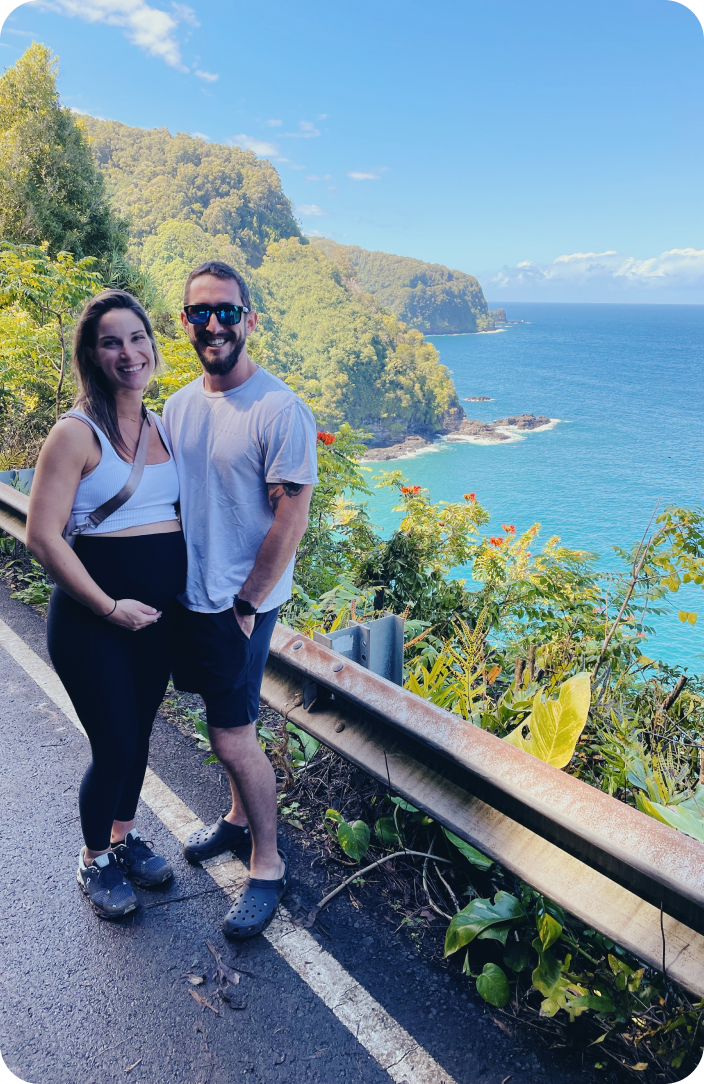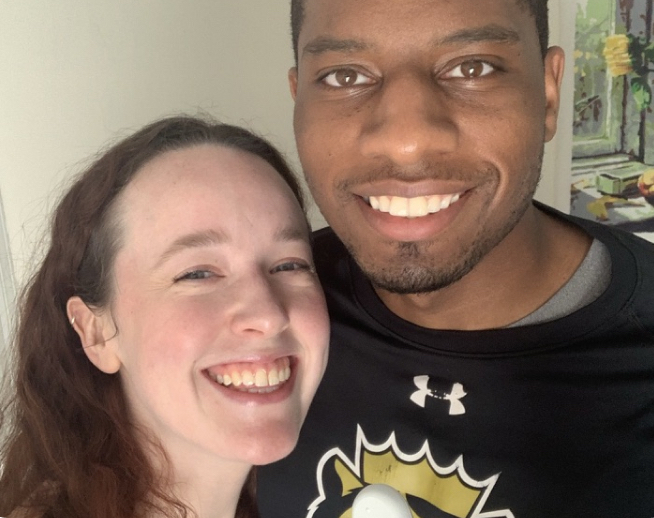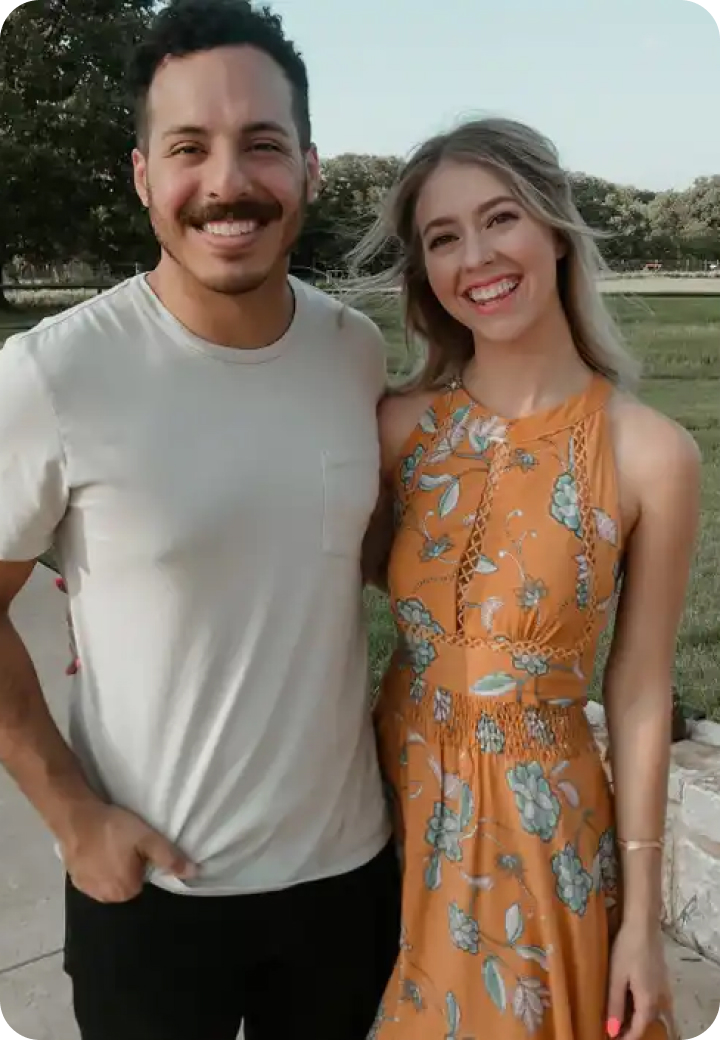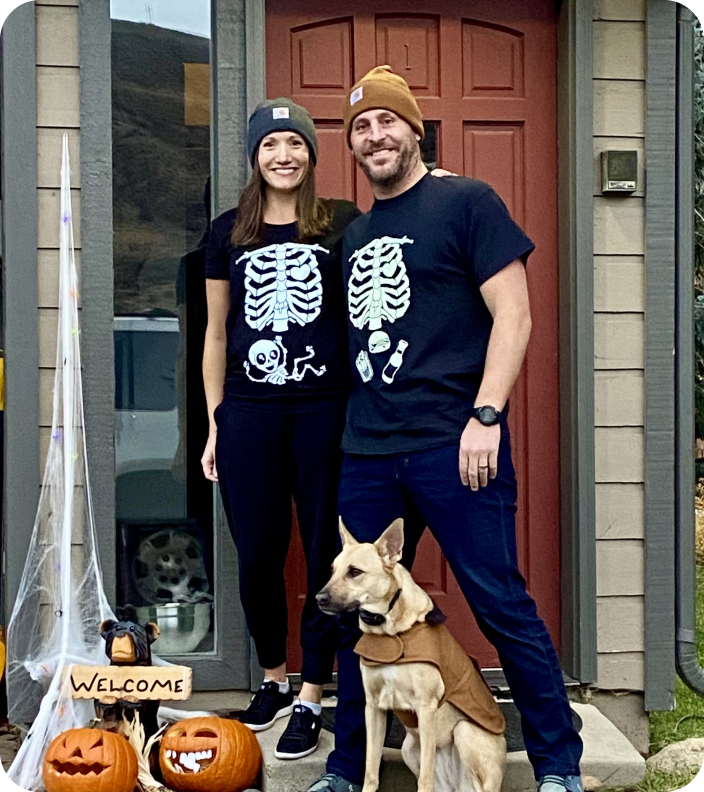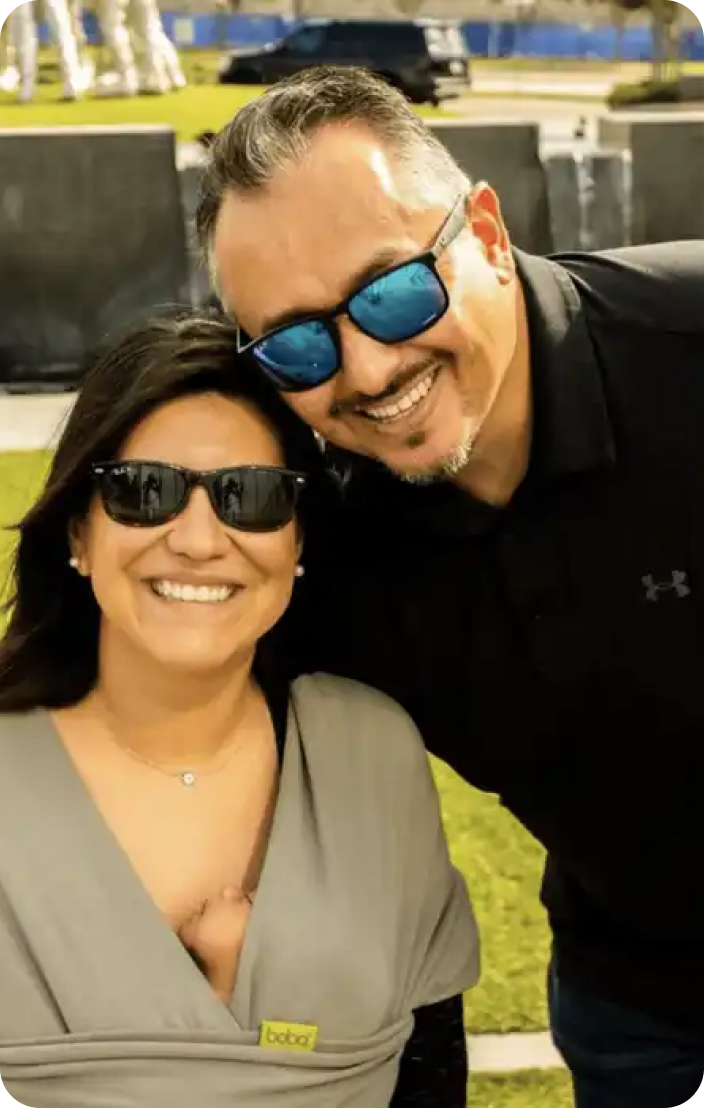 "We have received so many contributions on our page and we're so excited to be using UpChoose!"
"UpChoose made it so easy for our family and friends to support our sustainable choice."
"The registry option was a game-changer...our family was so intrigued that they helped fund a whole year!"
Skip the baby registry checklist and fund up to 2 years of organic baby essentials with gift contributions
Create your page in one click

Share your personal link with loved ones

Fund up to two years of baby essentials

Create your UpChoose page in one click

Share your personal link with loved ones

Fund up to two years of organic baby essentials
"We have received so many contributions on our page and we're so excited to be using UpChoose!"
How UpChoose works
Step 1 — Design your set
Take the style quiz to design your set and add your preferences. Your set is curated just for you!
Step 2 — Enjoy
Enjoy the softest organic baby clothes. Spend less time shopping, more time cuddling.
Step 3 - Swap Clothes
Exchange for the next size up as needed. Shipping is always free you're never charged for potential stains or damages.
What to expect in your registry
Organic essentials for the new generation
Expect great things when you're expecting. Give your baby the very best from the start with organic cotton essentials from premium designer brands, like Kate Quinn, Under The Nile, Hanna Andersson, Colored Organics, L'Ovedbaby, Finn + Emma...just to name a few! We pick the cutest organic baby clothes and essentials and deliver them right to your door at each phase of your child's growth.
Skin-friendly necessities for baby
We've done the research and the science is clear: organic clothes are better for your baby's skin and health. Babies and infants are significantly more sensitive to what we put on their skin than adults. Babies absorb much more of their environment, in part through the skin, which is more permeable than adults. This is why the quality of the clothes you put on your baby's skin matters.
The best and safest choice is clothes made from certified organic fabric, like organic cotton. Choosing organic means limiting your baby's exposure to potentially harmful chemicals usually found in non-organic clothing. Joining UpChoose is an affordable and stress-free way to ensure your baby is dressed in the safest, organic clothing.
Benefits of your UpChoose registry
Fund your subscription
The contributions to your registry can fund up to two years of baby essentials. Your friends and family will have the option to contribute "months" of your selected subscription plan.
Make the sustainable choice
Give your friends and family an easy way to make a mindful gift, and support you in your journey to sustainable parenting.
Easy for everyone
With UpChoose, you don't have to spend hours selecting items from multiple websites. You can create your page in just one click and get your personal link. You can also easily add your UpChoose registry to most universal baby registries, like Babylist, Amazon, Buy Buy Baby, and Target.
Great for group gifting
The UpChoose registry allows multiple people to contribute towards a bigger gift while allowing space for personalized messages from each person.
One less thing to worry about!
You just choose the subscription plan that best fits your needs - from bodysuits, onepieces, gowns, sleep sacks, and rompers to bibs, hats, and swaddles. Have questions about all these new terms? Our baby style guides are a great way to learn more about each one. Not sure which option is right for you? Contact us at hello@upchoose.com to schedule a free 15-minute baby registry consultation.
Personalize your page
Pick your favorite picture and write a welcome message for your friends and family.
Track your gifts
Easily send thank you notes from within your UpChoose registry page.
What is the UpChoose baby registry?
Bringing a new baby into your family is a special moment in your life. It can also be somewhat stressful juggling physical and emotional changes, as well as the plethora of newborn baby items on the market today. To prepare for your baby's arrival, whether you are a first-time parent or experienced, the best place to begin is with your online baby registry. The UpChoose online baby registry helps to guarantee that you are registered for all the baby clothing essentials and that your baby will only be dressed in the best organic apparel. By creating an UpChoose baby registry, in just one click, you will be able to provide a fast, simple, and sustainable gifting choice for friends and family looking for the perfect baby shower gift. With your personal registry page, you can view messages from loved ones when they contribute to your registry fund and send thank you notes directly from your page. You can also earn additional registry credit by sharing your referral link.
How to create an UpChoose baby registry?
To get started, simply navigate to the top of this page and enter just your full name and email address, and click "Create Your Page." Make sure to check the box to verify that you are based in the U.S. and/or that you have access to a U.S. mailing address, as UpChoose is currently only available in the United States. You will then receive an email to set up a password to access your registry 24/7. The next step is to personalize your page. You can update your baby registry page title, your due date, as well as add a photo, and update the message your friends and family will see when they visit your page. You also have the ability to adjust the privacy settings of your page as to whether your personal link is public or private, and whether the due date and gifted amounts are visible to guests. Rather than adding a multitude of baby essentials from different websites to your registry, you just have to choose the UpChoose subscription that works best for you. Your loved ones will be able to gift you "months" of UpChoose easily and directly from your registry page. You will be able to update your subscription preference at any time, so you don't have to worry about changing your mind later.
How to share your UpChoose baby registry?
Once you have created your page, you will see your personal link in your UpChoose profile. You can share it with friends and family from your profile, include it in your baby shower e-vite, post it on your social media, and of course, add your UpChoose link to a universal baby registry, like Babylist, Buy Buy Baby, and Amazon Baby Registry.
So, you've registered, when should you schedule your subscription?
Your UpChoose registry page lets you receive contributions. The next step is to schedule your subscription. We recommend scheduling your subscription soon after you create your registry. You will not be charged until your subscription start date, and you can update your start date and UpChoose subscription plan at any time leading up to the start date.
What are the benefits of an UpChoose subscription?
Take the guesswork out: Get all the essentials in one place and save time to focus on what matters most.

Get the best fabrics: Choose your style and receive adorable 100% organic clothes that respect your baby's skin.

Save money: Pay less for organic clothing and earn credit when you return them. Avoid having money sleeping in your closet.​

Reduce clutter and waste: Babies grow fast! Pioneer a new model of preloved clothing and help protect the planet.
Find an existing registry