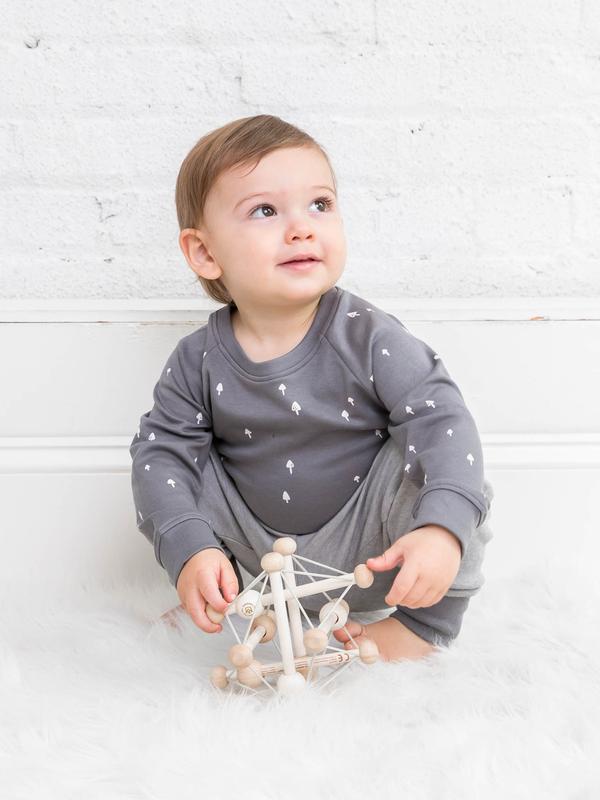 Receive Organic Hoodies and Sweatshirts for Your Newborn, Infant, or Toddler in Your UpChoose Subscription Box
Rent curated sets of premium organic baby clothes for a fraction of the price
Step 1 — Design your set
Take the style quiz to pick your size, season, style, and add your preferences. We offer new and preloved options.
Step 2 — Enjoy
Enjoy the softest organic baby clothes while they fit. Never worry about damages, insurance is included.
Step 3 - Swap your set
Swap for the next size up when you need it. Shipping is always free.
Responsible Made Clothing For Your Baby
Available in Zipper & Pullover Styles
Cotton, Unisex Sweatshirts, Sweaters & Hoodies for Your Little Ones
Cool-Weather Clothing for Infants & Toddlers
The Ethical Choice for Baby's Gentle Skin
UpChoose Babies Wearing Hoodies & Sweatshirts
"Everything in her set is beautiful and so soft. Most importantly, we are minimizing waste, making sure to use safe material on Nola's delicate skin, and taking steps to live more simply and mindfully."