Meet the Moms: Introducing Megan
Meet Megan from Italy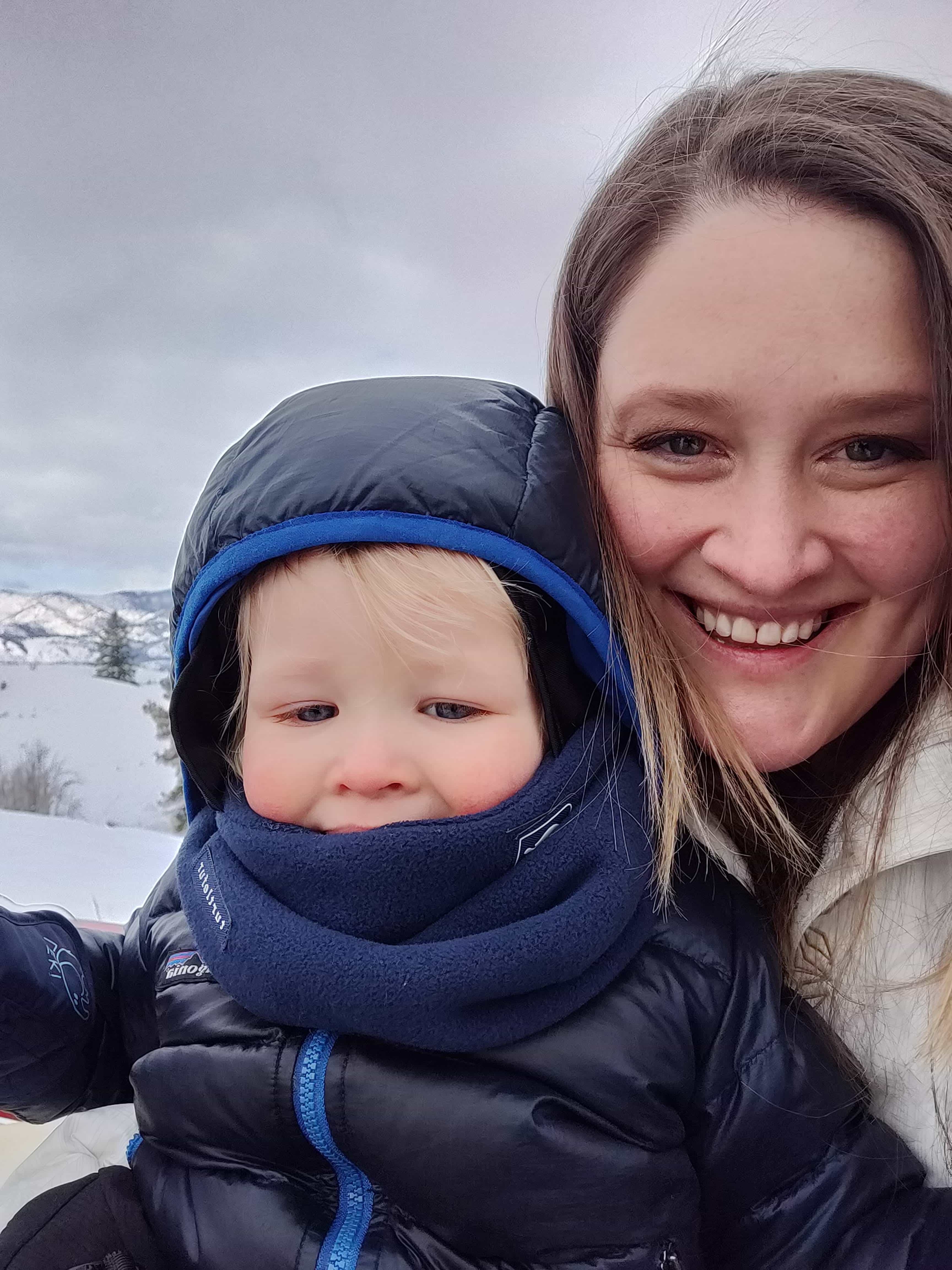 What's your name? Any nickname?
Megan
Live in? Grew up in?
We are currently living in Naples, Italy for my husbands job. I grew up outside of Seattle in a city called Issaquah. In the last 10 years, I have lived on three continents and in 4 states.
You're the mom of...
Jasper, 22 months.
What made you want to be more careful about the things you buy for you or your family? Was there an "aha" moment or a specific event?
It can be a conversation, a movie, a fact, a situation at home…
Dealing with some health issues in my early 20's led me to look into alternate options. It started with food choices, and led house cleaners, beauty products, and thinking more about sustainable choices. Since we move so often, I have also tried to purchase items that will last a long time, or that can be repurposed once we are done with them.
What are some benefits you have seen over time, are there things that worked well for you?
Using more gentle cleaning supplies was really helpful once we had the baby, because I know that they are safe to use on his toys and in his living spaces. He can also "help" clean now, which is an added bonus :)
Any tips you'd like to share with other expecting parents who just heard about these issues and trying to figure out their first steps?
I wish that I had known about UpChoose when we had our son! We ended up with so many baby clothes, and we did not really need them all. The kids outgrow them so quickly, so it is an amazing option to be able to send them back when you size up! Especially if you do not have a ton of extra storage space.
If you are just starting a more sustainable lifestyle, take it slowly! It can be overwhelming when you start to think about making too many changes at once, so make one choice at a time that feels good for you and your family. It does not have to be an overnight change to make a difference.
You've used UpChoose to return organic baby clothes that your baby outgrew. Why did you decide to do it and how did you feel about that experience?
We had a ton of gently worn baby clothes and I always thought that I would save them for the next baby. Due to some unexpected circumstances, we are not sure exactly when that will be, so I wanted the clothes to be able to be worn by another baby who can use them!
We are also living in Europe, and do not have any closets, so it was nice to be able to free up some space in our small wardrobe. This was a great experience, and I am happy to be able to be a part of this movement even though I am not purchasing the clothing at the moment.
What would you tell other moms who consider doing the same but like to hold on to their baby's clothes?
I saved a few items that were my absolute favourites and then sent in the rest. If/when we have a second baby, I will want to purchase the whole wardrobe anyways, so I will not need all of the extra clothes that we had. I would say, make the decision that feels the best to you! Knowing that another family would be able to use the clothes was super helpful for me, and I have photos of my son wearing most of the clothes anyways :)
What's most exciting to you about being part of the UpChoose community and what are the most important things we can help you achieve?
I love that I am able to be a part of the movement to bring more high quality clothing into the market, and helping reduce overall waste. The option to be able to buy preloved clothing all in one bundle is wonderful and will hopefully help make this option available to more families.
Favorite activities or games you play with your baby?
He loves doing the "happy baby" yoga pose, which makes both of us laugh!
Favorite movie?
What about Bob
Favorite song?
Float on by Modest Mouse
Dream place for a vacation?
The Maldives
Favorite dish?
Currently: chicken provencial with a side salad and rice.